Cold and Flu Treatment Clinic in Winter Park, FL
Colds and flu are caused by viruses, therefore antibiotics won't help. Over-the-counter medications may alleviate certain symptoms, but they will not cure them. If you suspect you have a cold or the flu, visit Kidswood Pediatrics, where our qualified doctor, Dr. Zully Ambroise MD, and her committed medical team will assist you in receiving an appropriate diagnosis and treatment for your condition. For more information, contact us or schedule an appointment online. We are conveniently located at 1680 Lee Rd. Winter Park, FL 32789.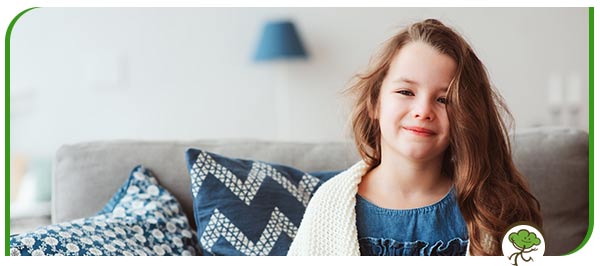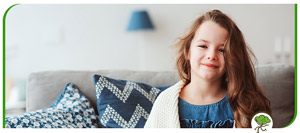 Table of Contents:
What are colds and the flu?
What are the symptoms of cold and flu?
How can colds and flu be treated?
How long does a cold or flu last?
Kidswood Pediatrics in Winter Park FL is the perfect place to turn for flu and cold treatment. Our highly trained and experienced medical staff are dedicated to providing top-notch care to all of our patients, including those suffering from common colds or the flu. We offer a wide range of services designed specifically with these illnesses in mind, including immunizations, medication management, laboratory testing, as well as other treatments that can help treat your symptoms and get you back on your feet quickly. In addition to traditional medicine, we also offer alternative therapies such as acupuncture and massage therapy that can be used to reduce discomfort and speed up recovery time. No matter what type of cold or flu you may have, Kidswood Pediatrics has the expertise needed to ensure you get the best possible treatment.
What are colds and the flu?

A cold is a viral infection that causes symptoms such as sneezing, coughing, sore throat, and fatigue. The flu is a more severe respiratory illness caused by the influenza virus and can lead to more serious health problems if left untreated.

Colds and the flu are both highly contagious, transmitted through close contact with an infected person or via airborne droplets from coughing and sneezing. It is important to practice good hygiene such as washing your hands often and covering your mouth when you cough or sneeze, to help reduce the risk of transmission. 

The best way to protect yourself against getting colds or the flu is by getting vaccinated each year. This will give you immunity against these illnesses and help protect those around you from becoming ill as well. Additionally, it is important to practice proper hygiene such as washing your hands regularly, avoiding touching your face and taking steps to reduce stress and get plenty of rest. 
What are the symptoms of cold and flu?

The symptoms of cold and flu vary depending on the type of virus that is causing the infection, however, common symptoms include fever, headaches, body aches, chills, sore throat, congestion, coughing, sneezing, and fatigue. 
How can colds and flu be treated?

The best way to treat colds and flu is with preventative measures such as getting a yearly flu vaccine and washing your hands often. If you have already been infected, several treatments can help relieve the symptoms of cold and flu. These include over-the-counter medications, rest, increased fluids, steam inhalation therapy, and other home remedies. In more severe cases, your doctor may prescribe antiviral or antibiotic medications. 

Several home remedies can help ease the symptoms of a cold or flu, including drinking plenty of fluids, using a humidifier, taking hot showers or baths, and gargling with salt water. Other remedies include using over-the-counter cold and flu medications such as ibuprofen or acetaminophen to reduce fever and inflammation, getting plenty of rest, and eating nutritious foods to help your body fight off infection. 

If you experience any severe or prolonged symptoms of cold or flu, it is important to visit your doctor right away for proper diagnosis and treatment. It is also important to visit your doctor if you have underlying health conditions that may make you more susceptible to complications from cold and flu viruses. If you are pregnant, you should also seek medical attention to ensure your health and that of your baby is not at risk. 
How long does a cold or flu last?

The common cold usually only lasts a few days, while the flu can continue for up to two weeks. However, symptoms may persist and be bothersome even after the infection has passed. If you are experiencing prolonged or severe symptoms it is important to contact your doctor as soon as possible to prevent any further complications. 

At Kidswood Pediatrics, we understand how important it is to get the right treatment for colds and flu. Our medical professionals are dedicated to providing effective care so you can recover quickly from your illness. If you or a loved one is suffering from symptoms of a cold or flu, don't hesitate – to contact us today or book an appointment online. We will work with you to ensure that you receive the best possible care and treatment tailored specifically to your needs. We are conveniently located at 1680 Lee Rd. Winter Park, FL 32789. We serve patients from Winter Park FL, Goldenrod FL, Lockhart FL, Maitland FL, Apopka FL, Casselberry FL, and Oviedo, FL.