Pediatric Vaccination Services Questions and Answers
Pediatric vaccinations are key to children's health and well-being, as well as the health of the general population. Kidswood Pediatrics in Winter Park, FL offers vaccination administration in line with the CDC Immunization Schedule or as otherwise needed. For more information, call us or schedule an appointment online.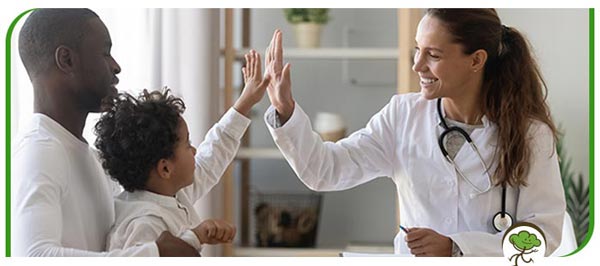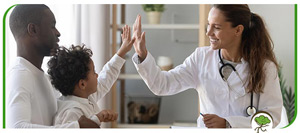 Do children need vaccines?
Vaccines for children are not mandatory as a general rule, although they are strongly recommended to provide them with protection against diseases that can cause serious illness, up to and including death. Vaccines however are mandatory for children in situations such as attending daycare or school, depending on the region and laws for that area. Not everyone is able to receive vaccines as some people are immuno-compromised or have a medical condition that prevents them from being able to get vaccinated due to an increased risk of serious, potentially life-threatening side effects. In these cases, the risks that come from receiving a vaccine do not outweigh the benefits, and it is for this reason that it is recommended that every person who is able to is vaccinated, to provide protection for those who cannot. This creates what is called herd immunity as it prevents the spread of diseases through a population where the majority of people have been vaccinated. The immunization schedule provides a complete list of vaccinations recommended for children from birth up to 18 years of age, administered at regular intervals that will maximize their effectiveness against many communicable diseases.
What are common vaccines for children?
Vaccines are administered to children, with parental consent, starting at birth and continuing through their childhood and into adolescence. The majority of vaccinations are given before the age of 18 but some vaccines require boosters to be given throughout adulthood to ensure continued protection against certain diseases or bacteria that can cause serious illness. Starting at birth, children should receive the following vaccines, at specified age intervals:
Hepatitis B given at birth, prior to leaving the hospital.
At 1-2 months of age, babies should be given their second dose of Hepatitis B, along with first doses of diphtheria, tetanus, whooping cough, polio, rotavirus and pneumococcal disease.
At 4 months of age, babies will receive their second doses of diphtheria, tetanus, whooping cough, polio, rotavirus and pneumococcal disease.
At 6 months of age, babies will receive their third doses of diphtheria, tetanus, whooping cough, polio, rotavirus and pneumococcal disease.
Between the ages of 12 and 23 months, babies will receive their fourth doses of diphtheria, tetanus, whooping cough and pneumococcal disease, their third dose of Hepatitis B between 6 and 18 months, and their first doses of varicella and measles, mumps and rubella.
Between the ages of 4 and 6 years of age, children will receive their fifth doses of diphtheria, tetanus and whooping cough, their fourth dose of polio and their second doses of varicella and measles, mumps and rubella. This round of vaccinations will often be required prior to children starting school, unless they have a medical exemption.
Additional vaccines are given throughout later childhood and into adolescence including meningococcal conjugate, HPV and another dose of tetanus, diphtheria and whooping cough.
The influenza vaccine is also recommended to be administered every year for protection against the seasonal flu and influenza.
The doctors at Kidswood Pediatrics can let you know what vaccines your children may require to be caught up and what vaccines they may need prior to enrolling in school.
Do vaccines work?
Vaccines have been around for over a century and have proven to be successful in the spread of many diseases and illnesses that cause mass illness and death, particularly among children. Through the development and administration of vaccines, many of these diseases have not been seen in countries where vaccines are readily available and widely given. Many of these diseases were spread through highly contagious bacteria that could travel from person to person through contact or in the air. By introducing vaccines, we have been able to build up our immune systems against these bacteria so that should a vaccinated person come into contact with an infected person, or with the bacteria by some other means, their body is able to stop them from getting severely, and potentially fatally, ill. If you are unsure of the effectiveness of vaccines and if they are right for your child, please talk to one of our pediatricians and Kidswood Pediatrics about the effectiveness and low risk level of immunizations.
Can a pediatrician administer vaccines?
As pediatricians have chosen to specialize in the preventative medical care of society's youngest patients, they have also been trained in the administration of the necessary vaccines to babies and children under the age of 18. Pediatricians follow the Center for Disease Control recommended immunization schedule to ensure their patients have received their vaccines to provide the maximum protection. The pediatricians at Kidswood Pediatrics are focused on your child's health and well-being, and that includes the preventative care that vaccines provide, both for their patients and society as a whole. If you have any questions or concerns about vaccinations in general, do not hesitate to discuss them with your pediatrician.
If you are interested in learning more about our services or would like to book an appointment, call us or schedule online! We serve patients from Winter Park FL, Goldenrod FL, Lockhart FL, Maitland FL, Bertha FL, and Slavia FL.