Sick Visits Specialist Questions and Answers
A sick visit involves examining your child's symptoms and medical background, ruling out the problem's cause, prescribing the required medication, providing general health advice, and discussing any other important information. At Kidswood Pediatrics, our board-certified pediatrician, Dr. Zully Ambroise M.D., and her medical staff understand how important it is for parents to see that their children are healthy. We are proud to accommodate sick visits for your children to provide them with phenomenal treatment in Winter Park FL, and the surrounding areas. For more information, contact us or schedule an appointment online. We are located at 1680 Lee Rd, Winter Park, FL 32789.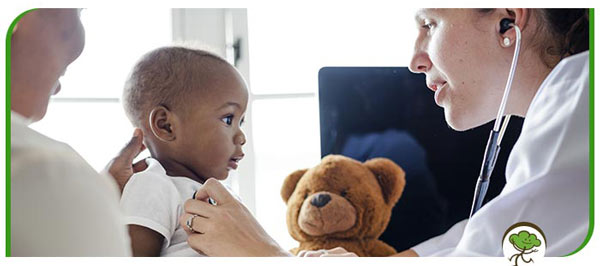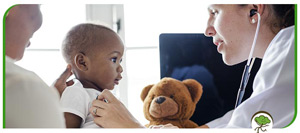 Table of Contents:
When should I bring my child in for a sick visit?
Should I need to bring my child into the clinic if they are sick?
Where can I take my child for a sick visit?
Having a sick child is never fun. While your maternal or paternal instinct is likely to do whatever you can to help them, sometimes parents lack the medical expertise or resources to give an ill child the care they need. In such situations, it may be helpful to bring them to a specialist for a sick visit. At Kidswood Pediatrics, our sick visit specialist and board-certified pediatrician would be happy to see you and your child for a sick visit to evaluate your child's symptoms and provide any needed treatment to help them start feeling better.
When should I bring my child in for a sick visit?

When your child is under the weather, it is not always clear whether you and your child should remain at home or if you should go to see your child's pediatrician. While you are always welcome to bring your child to us at Kidswood Pediatrics for an appointment if they are feeling unwell, we especially recommend that you bring them in if they are experiencing any of the following symptoms or injuries:

-Abdominal pain, especially if it is on the right side
-Any difficulty breathing, which may include wheezing or nostril flares
-Broken bones
-Burning sensation while peeing or blood in the urine
-Constant urge to urinate
-Dehydration, especially when associated with vomiting and diarrhea
-Fever or lethargy that persists for longer than three days
-Intense or persistent vomiting or diarrhea
-Painful or widespread rash
-Suspected flu in a child less than three months old
-Trouble swallowing
Should I need to bring my child into the clinic if they are sick?

While you may be weighing the pros and cons of bringing your child into the clinic when they are sick versus letting them rest at home, recent developments in medical technology have made it so that they can do both. With telemedicine, your child can have a doctor's appointment without leaving the house. Telemedicine consultations, also known as virtual doctor's visits, are conducted through a safe and secure video-conferencing application that can be accessed through your phone, tablet, laptop, or desktop computer anywhere that you also have access to a stable and secure internet connection.

Telemedicine appointments can be used to discuss symptoms, medical concerns, learn about different treatment options, receive a prescription for medication, and more. While telemedicine is not a suitable option for emergencies or certain injuries, such as broken bones or cuts requiring stitches, it can be helpful for numerous treatments and healthcare needs, such as the following:

-Allergies
-Asthma and bronchitis
-Cold and flu
-Conjunctivitis (pink eye)
-Counseling and psychiatric care
-Diabetes management and monitoring
-Diarrhea, nausea, or vomiting
-Follow-up care
-Infections
-Insect bites and stings
-Mild strains and sprains
-Rashes
-Sore throats
-And more!
Where can I take my child for a sick visit?

If you do not have a pediatrician or are looking for a pediatric clinic in Winter Park, FL, to bring your child to, we extend a warm welcome for you to come to Kidswood Pediatrics! Our board-certified pediatrician, Dr. Zully E. Ambroise, MD, has over 20 years of experience in the medical field and has provided many excellent sick child visits and services during that time. Our team here at Kidswood Pediatrics is committed to providing a safe and friendly space for kids to receive first-rate medical care with care and expertise.

If you would like to schedule an appointment for a sick child visit at Kidswood Pediatrics, we welcome you to do so through our website or by giving us a call! We serve patients from Winter Park FL, Goldenrod FL, Lockhart FL, Maitland FL, Bertha FL, and Slavia FL.