Sports Physical Questions and Answers
A sports physical is an important examination performed by a healthcare provider to ensure a child's safety and participation in sports and other physical activities that are often required by schools, camps, and organizations. At Kidswood Pediatrics, we take pride in helping our patients get and stay well. Our board-certified pediatrician, Dr. Zully Ambroise M.D. would be happy to provide you with a sports physical exam at Kidswood Pediatrics. For more information, contact us or schedule an appointment online. We are located at 1680 Lee Rd, Winter Park, FL 32789.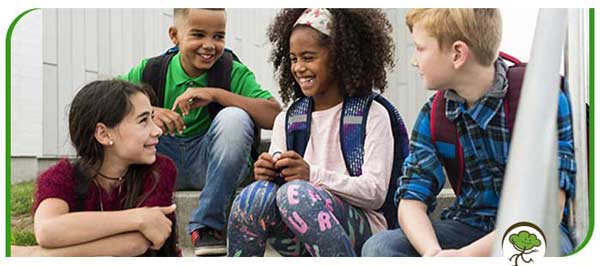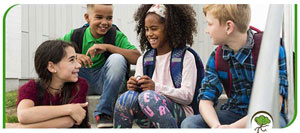 Table of Contents:
What does a sports physical exam consist of?
What are Sports Physical exams?
Do we offer sports physicals in Winter Park, FL?
Whether you are starting a new sport for the first time or returning to play after the off season, there can be a lot of excitement and possibly even nervousness about the games and recreation ahead! While you may be itching to jump right in, it is important to make sure your body and physical fitness are up to the tasks required of you, and an excellent way to do so is by having a sports physical exam done.
What does a sports physical exam consist of?

There are two basic parts to a sport's physical exam, including a review of your medical history and a physical examination.

In the medical history review, the pediatrician or family doctor may ask you about any of the following:

-Allergies
-Medical conditions that you have or have had previously, such as asthma, diabetes, or epilepsy
-Medications you are taking, including herbal supplements, over the counter (OTC) medication, or prescription drugs)
-Past injuries, such as broken bones, concussions, or sprains
-Previous hospitalizations or surgeries
-Serious illnesses among members of your family

The medical history questions may be asked in a consultation with your pediatrician or on a questionnaire form that you can take home.

In the physical examination portion of a sports physical, the pediatrician or family doctor will assess such things as your vital signs, including your blood pressure, heart rate, and heart rhythm, your height and weight, vision, while also examining your heart, lungs, abdomen, ears, nose, and throat. Additionally, they will evaluate the flexibility and movement of your joints, the strength of your bones and muscles, as well as your posture.

After reviewing your medical history and conducting a physical examination, your pediatrician will go over what they find with you and provide any recommended modifications or courses of action to take so that your child can safely participate in the sports or athletic activity.
What are Sports Physical exams?

A sports physical exam, also known as a preparticipation physical exam (PPE), is a medical examination conducted by a medical doctor, such as a family doctor or pediatrician, to assess whether it is safe for an individual to participate in a certain sport or athletic activity. With that in mind, there are numerous benefits of sports physical exams. Some of the most significant benefits of sports physical exams include injury prevention and improved athletic performance.

With a sport's physical exam, doctors can inform you on how to protect yourself from injury when participating in a sport or athletic activity, adjustments or modifications you can make to participate with a medical condition safely, and things you can do to optimize your athletic performance.

In general, sports physicals are conducted to find out if you are in good health, measure your physical fitness and development, and learn of any injuries you currently have or conditions that could increase your risk of injury so that you can safely participate in sports or athletic activity.
Do we offer sports physicals in Winter Park, FL?

At Kidswood Pediatrics in Winter Park, FL, we are proud to provide sports physical examinations to children and adolescents of any age. Our board-certified pediatrician, Dr. Zully E. Ambroise, MD, has over 20 years of experience in the medical field and has conducted many sports physical examinations during that time.

If you would like to book an appointment with us at Kidswood Pediatrics or learn more about sports physical, we welcome you to do so through our website or by giving us a call! We serve patients from Winter Park FL, Goldenrod FL, Lockhart FL, Maitland FL, Bertha FL, and Slavia FL.