Well Child Visits Questions and Answers
Childhood is a time of rapid development and change, that requires additional well-child visits. These visits include a comprehensive physical exam, including hearing, vision, and screening tests. The healthcare provider records essential data like height, weight, and other vital statistics. Some visits may include immunizations. Regardless of a child's health, well-child visits are essential for concentrating on their health and discussing ways to improve care and avoid complications. Our board-certified pediatrician,

Dr. Zully Ambroise M.D

. offers well child visits. Kidswood Pediatrics knows one thing: "It is the little ones that matter most." For more information, contact us or schedule an appointment online. We are located at 1680 Lee Rd, Winter Park, FL 32789.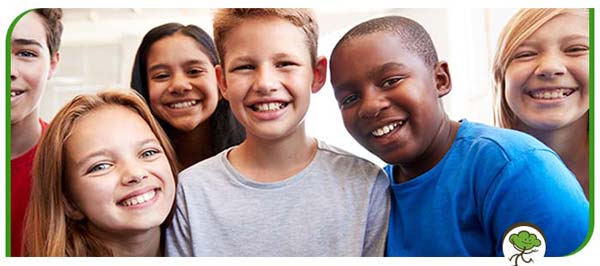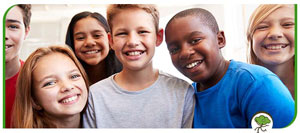 Table of Contents:
What is a well child-care visit?
What are the benefits of a regular well child visit/check-up?
What is the purpose of well child visits?
What are the components of a well child visit?
What is a well child-care visit?

A well child-care visit refers to an appointment with a healthcare provider as part of a preventative healthcare plan for your child. The purpose of the visit is to track the growth and development of your child as they grow up to ensure they are on track with their physical, mental, social and cognitive development. This is also an opportunity for you to ask any questions you want to know about your child's overall health or other questions concerning their development, concerns, growth indicators or any other aspect of raising a kid. Well child visits are recommended on a regular basis from birth through to when your kid is 17 years old. These are not appointments for treating an illness or injury, although they can be used to monitor a chronic condition.

A well child visit will typically involve the following checks:

-Measure and record height and weight to ensure the child is on track for their age.
-A physical exam that includes taking the child's temperature, testing their reflexes and listening to their lungs and heart.
-Discussing the child's diet and nutrition, as well as their regular physical activity.
-Discussion about the child's behavior and testing of their development.
-Ensure their immunization records are up to date and provide vaccinations for anything that is missing or outdated.
What are the benefits of a regular well child visit/check-up?

Regular well child visits have many benefits for both the child and the parents. First-time parents can easily become overwhelmed by the amount of information available to them about growth and development and can find themselves comparing their child to other children around them. All children grow and develop at different rates, although there are some markers for development that children should reach throughout their childhood. This is where a well child visit can provide parents with peace of mind as a regular monitor of the markers from a medical perspective. Your healthcare provider will let you know where your child is at in their development and also provides you with the opportunity to ask any and all questions you have about your child's growth. The visits also enable the healthcare provider to flag any early indications of delays or concerns with a child's growth or development to allow for the proper supports and resources to be put in place for the child to succeed.
What is the purpose of well child visits?

The primary purpose of well child visits is to take a preventative approach to the health and well-being of children. By examining children on a regular, ongoing basis and checking their growth and development at regular intervals throughout their childhood, their healthcare professional can ensure that they are developing at the proper rate. It also ensures that vaccinations are up to date and the young patient is aware of the importance of taking care of their body from a young age. Taking a preventative approach also allows for early detection of potentially serious health issues and monitoring the child for any medical issues that are found in their family history. As children age, their well child visits will change with them to be appropriate for their age and the changes that their body is going through.
What are the components of a well child visit?

There are basic components of a well child visit that will be the same regardless of the child's age. These include a physical exam that will check the heart, lungs and reflexes, as well as an overall assessment of the child's physical, mental and social health. Their healthcare professional will also check on the child's immunization records to ensure they are up to date. When kids are young, the focus will be primarily on grown and development, as well as asking about nutrition and physical activity. Once kids get older and start hitting puberty the appointment focus will change to conversations about changes to the body, sexual health, the importance of proper nutrition and adequate exercise and any other questions or concerns the patient will have about their changing body. Talk to our team of leading healthcare professionals today at Kidswood Pediatrics about the benefits of well child visits. We are here for you and your family. For more information, call us now. We serve patients from Winter Park FL, Goldenrod FL, Lockhart FL, Maitland FL, Apopka FL, Casselberry FL and Oviedo, FL.