Newborn Medical Care Questions and Answers
Newborn care involves evaluating the infant's medical needs, performing a physical checkup, and providing them with vaccinations and preventive medication. If you are looking for newborn medical care near you in Winter Park, FL, then look no further than Kidswood Pediatrics. Whether your newborn needs a well-child visit or immunizations, our board-certified pediatrician, Dr. Zully Ambroise M.D. is here to help! For more information, contact us or schedule an appointment online. We are located at 1680 Lee Rd, Winter Park, FL 32789.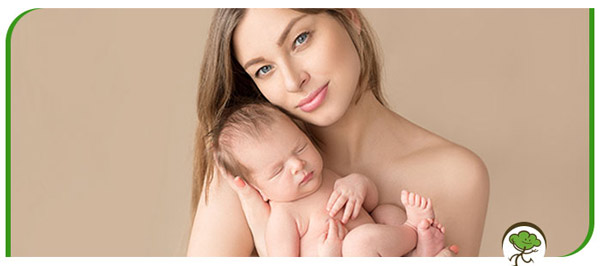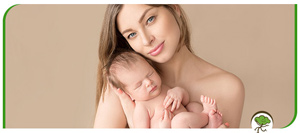 Table of Contents:
What is newborn care?
Why is Newborn Care important?
How long is the newborn stage?
What is newborn care?

Newborn care refers to medical advice, precautions, education, and evaluations of newborns to help new parents take the best possible care of their new little humans. With that in mind, newborn care can involve numerous different topics, as there is so much to take in and consider when caring for a newborn baby. Some possible newborn care topics that a pediatric medical provider can give insight, assistance, and education to parents include the following:

-Bathing your baby
-Breastfeeding
-Burping your baby
-Cleaning your baby's umbilical cord
-Clearing your baby's nasal passages
-Changing your baby's diaper, including diaper rash
-Dressing your baby
-Holding your baby so that their neck is supported
-If circumcised, proper wound care to help the circumcised penis heal
-Soothing tips
-Swaddling tips
-Taking your baby's temperature

In addition to the above topics, pediatricians can provide newborn care by assessing their growth and development during the newborn stage, which can involve such things as height and weight, vision and hearing, vital signs, flexibility, bone development, and more.
Why is Newborn Care important?

While it is natural for new parents to show the utmost care for their newborn baby, there are so many different things to consider and remember that it can be difficult for parents to do so on their own. As such, the desire to care for one's baby is not always matched with the knowledge of how to do so in every situation, especially for new parents. With that in mind, having a board-certified pediatrician who is trained and experienced in providing expert medical care to newborns is an invaluable support for parents.

Newborn care can help minimize the risk of your baby acquiring an illness or accidental injury while also optimizing their growth and development. Additionally, newborn care can provide parents with the reassurance that their child's pediatrician will take excellent medical care of their child and be in their corner should they need any medical guidance or advice as they care for their little one.
How long is the newborn stage?

The general consensus is that the newborn stage lasts from birth until approximately two months of age. In the early parts of the newborn stage, your baby will likely not be very active or alert, as they spend most of their time sleeping and feeding. As your baby progresses closer to the infant stage, they may start to smile, raise their head when they are on their tummy, track objects with their eyes, open and shut their hands, grip objects with their hands, swipe at or reach for dangling objects, and bring their hands to their mouth.

For parents, things to pay attention to or ask your pediatrician about during the newborn stage include the following:

-Birthmarks
-Breastfeeding or formula
-Bumps or bruises on your baby's head, usually due to their passage out of the birth canal
-Fontanelles, which are soft spots on your baby's head
-Jaundice, which can make your baby's skin and the whites of their eyes appear yellow
-Newborn spots and rashes
-Thrush in your baby's mouth
-Umbilical cord care
-Your baby's skin and eyes

It is also completely normal for your baby to cry during this time, as this is their only way of telling you they need something, such as a diaper change or if they are hungry.

For more information about newborn medical care or to schedule a newborn care appointment with us at Kidswood Pediatrics, we would love to hear from you! Please feel free to give us a call or simply schedule an appointment through our website. We serve patients from Winter Park FL, Goldenrod FL, Lockhart FL, Maitland FL, Bertha FL, and Slavia FL.