Pediatric Developmental Evaluation Questions and Answers
Pediatric developmental evaluation is a developmental assessment for children that focuses on assessing different aspects of the child's functioning, such as cognition, communication, behavior, social interaction, motor and sensory abilities, and adaptive skills. At Kidswood Pediatrics, our board-certified pediatrician, Dr. Zully Ambroise M.D. is dedicated to providing you and your children with the highest level of care. For more information, contact us or schedule an appointment online. We are located at 1680 Lee Rd, Winter Park, FL 32789.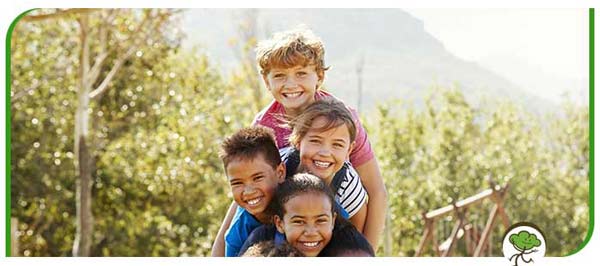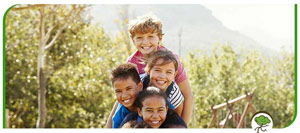 Table of Contents:
What is a pediatric developmental evaluation?
Why do a developmental evaluation?
What is essential in developmental evaluation?
Watching our kids grow up is exciting; seeing them hit their milestones is often a point of pride for parents. However, most parents are not familiar with the normal rate of growth and development for children and do not know if their little ones are progressing at a normal rate. Fortunately, pediatricians work closely with parents to help them understand the rate at which their child is progressing and if they are within the range of normal development.
What is a pediatric developmental evaluation?

A pediatric developmental evaluation is a diagnostic examination that determines if a child is on the right developmental track when compared to other children of the same age. A formal developmental evaluation may be ordered if an area of concern is detected by either the parents or the child's pediatrician. Usually done by a trained specialist, such as a developmental pediatrician, child psychologist, speech-language pathologist, occupational therapist, or other specialist, this formal evaluation is a more in-depth look at a child's development. The specialist may observe the child and/or give the child a structured test. They may also ask the parents or caregivers questions, or ask them to fill out a questionnaire. The results of a developmental evaluation determines whether a child needs special treatments, early intervention services, or both.
Why do a developmental evaluation?

There are many reasons to have a developmental evaluation, the most prominent being:

-A developmental evaluation aims to determine any intellectual or cognitive delays in a child. These assessments can also be periodically undertaken for the evaluation of a child's progress at different ages.
-Performing a developmental assessment helps in diagnosing any disability in the child, either in learning or in physical functioning.
-Another goal of developmental assessment is to develop the management functions of the child, including evaluating the various strengths and weaknesses most prominent in the child. This will assist parents and teachers to provide the appropriate mentoring to the child for developing their learning drive.
-A developmental assessment is also carried out along with numerous other cognitive assessment procedures in order to establish any difficulties the child has in specific areas. This can then be diagnosed with a learning disorder or intellectual disability in the child.
What is essential in developmental evaluation?

There are many essential aspects of a developmental evaluation, from checking for speech delays and learning disabilities, to examining physical delays and structural abnormalities. Other essential aspects of a developmental evaluation include:

-Looking for learning disorders, such as writing difficulties, dyslexia, math disorders, and other school-related learning problems
-Determining the presence of attention and behavioral disorders including attention-deficit/hyperactivity disorder and associated conditions including anxiety disorders, depression, conduct problems and oppositional-defiant behavior
-Screening for tics, Tourette syndrome, and other habit disorders
-Regulatory disorders including sleep disorders, discipline difficulties, feeding problems, enuresis (bedwetting), encopresis (soiling), and other complicated toilet-training issues
-Looking for early signs of developmental disabilities including spina bifida, cerebral palsy, autism spectrum disorder, intellectual disability, and visual and hearing impairments
-Examining any delays in the development of speech, language, motor skills, and thinking ability
-Watching for behavioral and developmental problems complicating the full range of pediatric chronic illnesses and disabling conditions, such as epilepsy, prematurity, cancer, diabetes, and genetic disorders

Our pediatricians are experienced at performing pediatric development evaluations and can help determine any developmental delays or disorders. Call us today to book an appointment, or visit our clinic conveniently located at 1680 Lee Road, Winter Park, FL 32789. We look forward to serving you! we serve patients from Winter Park FL, Goldenrod FL, Lockhart FL, Maitland FL, Bertha FL, and Slavia FL.