Pediatric Flu Treatment in Winter Park FL
Does your child have a fever, cough, sore throat, or exhaustion? Flu is a contagious, mild-to-severe respiratory infection caused by flu viruses. Meet Dr. Zully Ambroise M.D. a board-certified pediatrician at Kidswood Pediatrics who offers effective flu treatment based on a child's age, health status, and symptoms. Children who suffer from the flu face trouble breathing and lung problems. For more information,

contact us

or

schedule an appointment

online. We are located at

1680 Lee Rd, Winter Park, FL 32789.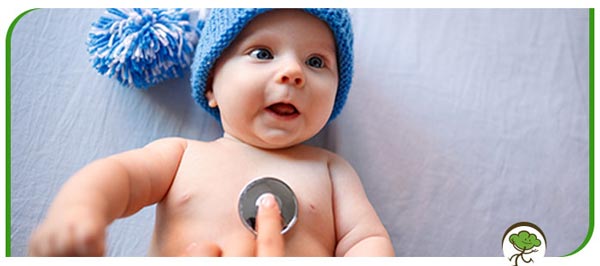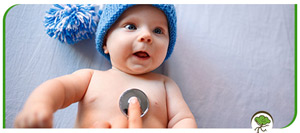 Table of Contents:
How do I know if my child's flu is serious?
How do you take care of a child with the flu?
Where can I find flu treatment for my child in Winter Park, FL?
When your child develops the flu, it can be hard to know what to do and where to turn. Will symptoms resolve on their own with time or should you take them to go visit a doctor as soon as possible? As a parent, it's up to you to advocate for the health of your child as they're often unable to communicate what's wrong or how bad something that they're feeling is.
At Kidswood Pediatrics, know that our team is ready and willing to help you navigate your child's health. Whether they're experiencing influenza (flu) symptoms, or you're a little unsure about the treatment path going forward, give us a call or book in for an appointment. We're more than happy to provide the support and resources you need to feel confident moving forward.
How do I know if my child's flu is serious?

The following symptoms are likely to be present if your child has influenza (aka: the flu):
 
– Sudden onset fever
– Chills and/or cold sweats
– Headache
– Muscle aches and soreness
– Extreme fatigue
– Dry cough
– Sore throat
– Loss of appetite
– Upset stomach and/or stomach pain
– Nausea and vomiting
– Ear infections
– Red eyes
 
While the flu will usually resolve on its own with at home treatment, fluids, over-the-counter children's medication, and bed rest, it's recommended that you seek our professional medical help if they're experiencing any of the following:
 
– Difficulty breathing or rapid breathing
– Not eating or cannot hold down food (vomiting)
– A fever of 38.5°C or higher
– Chest pain
– Coughing up bloody phlegm or saliva 
– Intense coughing that's leading to choking or vomiting
– Inability to drink water or keep water down
– Inability to urinate at least every 6 hours when awake 
– Vomiting consistently for over 4 hours
– Severe diarrhea
– Intense fatigue that inhibits their ability to feed or play
– Fussiness or an inability to be comforted,
– Symptoms that do not go away after 5 days
– Persistent fever that does not break after 3 days
 
There are certain cases where you should call 911 or take your child to the emergency room immediately.

Symptoms that require immediate emergency care are:
 
– Severe trouble breathing or inability to breathe
– Lips, fingers, or toes that are turning blue
– Limpness or inability to move 
– Doesn't respond to being woken up or is experiencing extreme difficulty waking up
– Unconsciousness or is consistently moving in and out of consciousness
– Stiffness in the neck
– Confusion  
– Seizures and convulsions 
How do you take care of a child with the flu?

The flu is often an uncomfortable and distressing experience for a child. The good news is that symptoms will usually dissipate over the course of 2-5 days with rest and at-home care.
 
There are several ways that you can ensure that your child recovers as quickly and safely as possible. To start, make sure to keep them as comfortable as possible. Offer plenty of fluids and small, nutritious meals at are easy on the stomach.
 
If they have a fever, dress them in lightweight clothing and make sure the house temperature is set appropriately (around 20°C is recommended). Cold compresses applied to the face and chest can also help bring a temperature down.   
 
To ease aches, pain, and fever, you can also use over-the-counter medications that are specifically designed for children. Use them as directed by the package unless your doctor says otherwise.
 
Do NOT use over-the-counter medications meant for adults as the dosage will often be too high children and can result in medical complications. You also want to avoid administering acetylsalicylic acid (commonly known as Aspirin) or any medicine containing it to children as it can lead to brain and liver damage.
 
If you're unsure about how to address the symptoms your child is experiencing, always contact their pediatrician or a trusted healthcare provider. They will be able to provide further instruction on what forms of care are best for your child and their unique needs.
Where can I find flu treatment for my child in Winter Park, FL?

If your child is suffering from a cold or flu and you don't know where to turn, trust the professionals at Kidswood Pediatrics in Winter Park, Florida. Our board-certified pediatrician would be happy to evaluate your child and get them back on the road to health. Comfort and care are always at the forefront of every visit, ensuring that you and your little one are looked after from beginning to end.
 
If you have any questions about our pediatric services, please feel free to reach out to us at your earliest convenience. We're happy to support you through every stage of your child's health and will provide any and all information that you need to feel confident in your choice. Or, book in online if you're ready to commit to an appointment – we're ready to get started as soon as you are! We are located at 1680 Lee Rd, Winter Park, FL 32789. We serve patients from Winter Park FL, Goldenrod FL, Lockhart FL, Maitland FL, Apopka FL, Casselberry FL, Oviedo, FL, and surrounding areas.