Pediatric Fractures Broken Bone Specialist Q&A
A fracture is a partial or complete break in the bone. A fracture occurs when more pressure is placed on the bone than the bone can tolerate. A child with a broken bone may experience discomfort, edema, and difficulty moving the damaged area. If your child shows any of the symptoms of a fracture, seek medical attention immediately at Kidswood Pediatrics our board-certified pediatrician, Dr. Zully Ambroise M.D. offers specialized care that can help them recover to perfect health. For more information, contact us or schedule an appointment online. We are located at 1680 Lee Rd, Winter Park, FL 32789.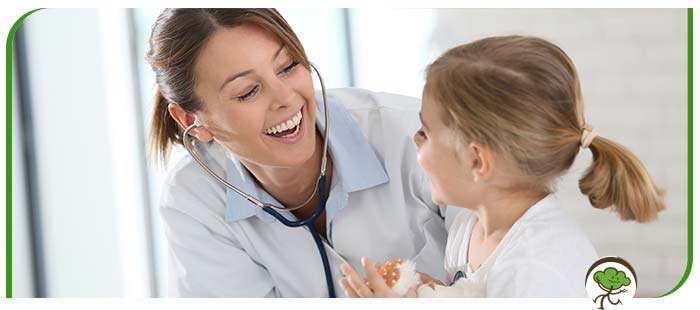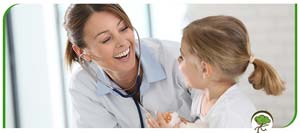 Table of Contents:
What is a broken bone called?
What are 3 signs and symptoms of a broken bone?
Can a fractured bone heal itself?
How do you heal a broken bone?
A broken bone, also known as a fracture, is an injury to the skeletal system that results in a break, crack or other type of physical damage that separates the two parts of the bone. Anyone can break a bone, and it may occur at any time, but it most often occurs in adults over the age of 50; it is also more common in females. Children are also susceptible to fractures; kids are generally active, playing at the park and running outdoors. Coupled with a developing skeletal system that does not have the strength of an adult's, this high level of activity increases the chances of children experiencing a broken bone
What is a broken bone called?

A broken bone is also known as a fracture, however, there are a number of different terms that are used to describe different kinds of fractures, including compound (bone pierces through the skin, becoming visible), hairline (smaller break that does not separate the bone), and comminuted (breaks the bone into fragments).
What are 3 signs and symptoms of a broken bone?

When a bone breaks, it can be an intense experience filled with pain that can range from mild to excruciating and present visual signs of a physical injury, such as deformity and discoloration. Aside from contusion, disfigurement and physical discomfort, other common signs and symptoms of a broken bone include:

– Loss of Motion — The loss of motion, including difficulty moving a limb or using a joint's full range of motion, is an immediate sign of a broken bone. An injury in the hand, wrist, ankle or foot can make it difficult or even impossible to move the broken limb.

– Crepitation — When a person with a broken bone moves, the fractured bones can rub together, resulting in a crackling sound known as crepitation, or crepitus. This is best described as a grating, grinding or crunching sensation around the affected joint or bone. In some cases, crepitation may not be the result of broken bones; it can also result from bone rubbing against cartilage, which is common after a soft-tissue injury, as well as prolonged mobility or hyperextension.

– Swelling — When an injury occurs, the body triggers an increase in the movement of white blood cells and fluids to the affected area, causing it to become swollen.
Can a fractured bone heal itself?

The human body has incredible restorative and reparative powers; its internal processes silently work without any commands, innately repairing damaged or diseased tissues. The same is true for a bone fracture; when a bone breaks, a blood clot forms around the break, then bone cells begin to form until the fracture heals. However, the proper conditions must be present in order for a broken bone to properly heal. In most cases, the broken bone must be immobilized in order to prevent excess movement that could misalign the fracture. In complex cases, fractured bones require surgical intervention, particularly when the bone shatters into fragments (comminuted fracture).
How do you heal a broken bone?

The way a broken bone heals depends on the type of break as well as its severity and location. In cases of stress fractures, transverse breaks, and oblique (nondisplaced) fractures, the bones mostly remain in the same place and do not require surgery to correct their position. However, compound and comminuted fractures typically require invasive surgical procedures in order for them to heal properly.

In most situations, a broken bone must be immobilized, which is typically achieved by casting, bracing or splinting the injured area. Minor breaks that occur in the toes may only receive a simple taping or covering, or they may not require any special treatment, as long as the pieces of the bone fit snugly together.

Call us today to book an appointment with our pediatric fractures/broken bone specialist, or visit our clinic conveniently located at 1680 Lee Road, Winter Park, FL 32789. We look forward to serving you! We serve patients from Winter Park FL, Goldenrod FL, Lockhart FL, Maitland FL, Casselberry FL, Apopka FL, and Oviedo, FL.