4 Questions to Ask a Pediatrician in Winter Park FL
Pediatricians specifically treat infants and children to treat various childhood conditions and monitor ongoing developmental conditions. At Kidswood Pediatrics, our board-certified pediatrician, Dr. Zully Ambroise M.D. provides various services for your child's health and well-being. She conducts a well-child checkup to diagnose and treat illnesses, injuries, and other health conditions. She helps to manage the physical, mental, and developmental conditions. Pediatricians provide preventative care to diagnose and treat conditions such as well-child check-ups, newborn care, vaccination and more. For more information, contact us or schedule an appointment online. We are located at 1680 Lee Rd, Winter Park, FL 32789.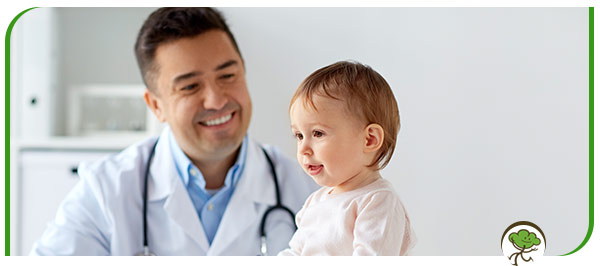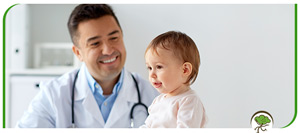 Table of Contents:
What questions should I ask the pediatrician for a prenatal visit?
Why is it important to see a pediatrician?
What can a pediatrician diagnose?
How are acute illnesses and emergencies handled at Kidswood Pediatrics?
A pediatrician is a medical practitioner that specializes in assessing, diagnosing, and treating children to ensure that they're developing in a way that supports their physical, psychological, and emotional growth. This takes place even when the child is still in the womb, making them the preferred healthcare choice for parents both pre and post pregnancy.
At Kidswood Pediatrics, our pediatric team offers the highest level of care for your little one no matter what stage in their development they're at. Safe, professional, and ethical practices are always at the forefront, ensuring that your child's health is safeguarded at every level. For more information about our pediatric services and assessments, contact us today. Or, if you're ready, you can schedule in for an appointment online at your earliest convenience.
What questions should I ask the pediatrician for a prenatal visit?

If you're planning to get pregnant, or have recently become pregnant, you'll want to start searching for an experienced and qualified pediatrician as soon as possible. Pediatrician's offer both prenatal care and after-birth care to ensure that your child is looked after at every stage.

Your prenatal visits will give you the opportunity to ask any and all questions that you may have about your pregnancy. This is especially important if you haven't navigated pregnancy before, so don't feel bad asking questions – your pediatrician is there to help!

Prenatal questions that you may want to task include:

– Are there any restrictions regarding sexual activity while I'm pregnant?
– Are there certain foods or food types I should eat more/less of?
– Based on my family and medical history, am I at risk of being predisposed to certain complications or conditions?
– Can I consume caffeine during my pregnancy? If so, how much?
– Can I exercise while I'm pregnant? If so, what types of exercise and in what amount?
– Could you recommend me a prenatal vitamin?
– How much weight should I gain during each trimester? 
– Is it safe for me to travel domestically and/or internationally?
– What is the best way to contact you with any questions I may have?
– Who do I contact if I'm not feeling well before my regularly scheduled appointments?
– What is your position on:
• Alternative pain management options
• Delayed cord clamping
• Epidurals
• Episiotomies
• Forceps
• Inductions
• Scheduled c-sections
• Vacuums
– Are there any symptoms I should call you about immediately?
– How often should I be seeing you for regular visits?
– What non-prescription and prescription medications are safe to take while I'm pregnant?
– What symptoms should I expect over the course of my pregnancy?
– What tests and/or screenings do I need while pregnant?
– Which non-prescription and prescription medications should I avoid?
Why is it important to see a pediatrician?

There are many reasons why you'll want to have regular contact and visits with your pediatrician.

Firstly, having an established, experienced, and trusted pediatrician provides many parents with peace of mind as they navigate their child's healthcare journey. Pediatricians are often the first line of defense when a medical issue crops up for your child, and they offer a specialized form of care that helps parents to safeguard their child's health throughout their lives. 

While pediatricians assess, diagnose, and treat medical issues, they also offer proactive care – meaning that they help to keep your child healthy and regularly screen for conditions so that they can get detected and treated early.

As your child progresses into different stages of development, your pediatrician will ensure that they are physically, emotionally, socially, and psychologically sound at every stage. This includes childhood, but also as they move toward and into adolescence.
What can a pediatrician diagnose?

Pediatricians can diagnose and treat a variety of acute and chronic health conditions that may arise in your child. They're highly skilled and experienced in practicing preventative and active medicine, including annual checkups, sickness visits, vaccinations, and screenings. 

Conditions that a pediatrician can diagnose include:

– Being underweight or overweight.
– Colds and fevers.
– Developmental disorders.
– Eating disorders.
– Emotional disorders.
– Infections.
– Injuries include sprains, dislocations, fractures, and broken bones.
– Learning disorders.
– Localized pain.
– Nutritional deficiencies.
– Parasites.
– Physical disorders.
– Psychological disorders. 
– Social development disorders.
How are acute illnesses and emergencies handled at Kidswood Pediatrics?

At Kidswood Pediatrics, our team of medical professionals work with your child's safety, health, comfort, and care at the forefront of every visit and interaction. When an acute illness or emergency situation arises, we offer the same day sick-visits so that your child can get the medical attention that they need as soon as possible. We will always assess the nature and severity of the problem in a quick and professional manner so that you're never left wondering about what's going on with your little one. 

Our team specializes in working with children, understanding that they require a very tailored form of care and communication that fits their unique needs. We are also highly trained in the newest and most current child-specific equipment and technology so that we can provide you with a comprehensive assessment.

If you're looking for exceptional medical assistance for your child, look no further than Kidswood Pediatrics. We offer wellness visits, same-day sick visits, and care that you can rely on all year round. Connect with us today for more information about our pediatric services or book in with us online if you're ready to schedule an appointment.  We are located at 1680 Lee Rd, Winter Park, FL 32789. We serve patients from Winter Park FL, Goldenrod FL, Lockhart FL, Maitland FL, Apopka FL, Casselberry FL, Oviedo, FL, and surrounding areas.