Pinkeye (Conjunctivitis) in Children Treatment Specialist in Winter Park, FL
Pinkeye is an infection of the conjunctiva, the white of the eye, and the inner eyelids. The symptoms include red eyes, bulging eyelids, and fluid oozing from the eyelids. It's a mild infection, and though it may appear concerning, it's usually not. Still, if your child displays signs of pink eye, consult a doctor at Kidswood Pediatrics to get Pink Eye Treatment for your child. We treat patients from newborns to 21 years old. Our board-certified pediatrician, Dr. Zully Ambroise M.D., can help with the proper treatment. For more information, contact us or schedule an appointment online. We are located at 1680 Lee Rd, Winter Park, FL 32789.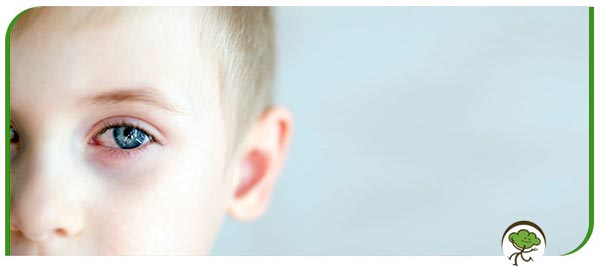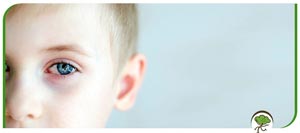 Table of Contents:
What is Pink Eye?
How to Prevent Pink Eye?
Should I take my child to the doctor for pink eye?
What is Pink Eye?

Pink eye, or conjunctivitis, is an infection or inflammation that affects the transparent membrane, called the conjunctiva, lining the eyelid that covers the white part, or sclera, of the eyeball. The whites of your eyes will appear pink or reddish when the small blood vessels found in the conjunctiva become inflamed. A bacterial or viral infection is typically the cause of pink eye, but it can also be caused by an allergic reaction or a tear duct in babies that haven't completely opened. Pink eye can be highly contagious, but the spread can be limited by early diagnosis and treatment. Pink eye typically does not affect the sufferers' vision and is more of an irritant, with treatment available to help control and provide relief from the discomfort it causes.

Different Types of Pink Eye
When people hear pink eye, they are probably thinking of the highly contagious viral or bacterial forms of conjunctivitis. These forms are caused by a variety of viruses and can accompany a cold or respiratory infection. Improperly cleaned contacts, or borrowed contacts can also lead to viral or bacterial conjunctivitis. It is spread through indirect or direct contact of an infected person and specifically the liquid that is expelled from their eyes. Allergic conjunctivitis is caused by an allergen such as pollen and affects both eyes. In this case, the pink eye is not contagious as it is the body's response to exposure to an allergen. Conjunctivitis as the result of an irritant is the other type of pink eye and is caused by a foreign object or chemical splash hitting your eye. This type is also not contagious as again it is the result of the body reacting to a foreign substance that is irritating the eye.

Pink Eye Symptoms
Symptoms of pink eye can include redness in one or both eyes, itchiness in one or both eyes, a gritty, grainy feeling in one or both eyes, a crust that forms overnight from the discharge of the eye that can make it difficult to open your eyes in the morning and tearing. In more serious cases, the cornea can experience inflammation that can affect the sufferer's vision. Symptoms that include eye pain, a feeling of a foreign object stuck in your eye, blurred version, or light sensitivity should be evaluated and treated by a doctor immediately to reduce the potential risk of complications.

Treatment
Treatment for pink eye will vary based on the type of pink eye that an individual has. Allergic conjunctivitis symptoms can be controlled and treated through the use of allergy medication such as antihistamines or allergy eye drops. Conjunctivitis caused by an irritant can usually be treated by flushing and cleaning the eye to get rid of the irritant. Certain chemical splashes need to be treated immediately by a doctor or eye specialist to avoid permanent eye damage. If flushing doesn't help or the symptoms persist, getting the eye checked will also ensure that the condition is properly treated. Viral or bacterial conjunctivitis will often need to just run its course like any other viral infection. You will need to throw out any contaminated products such as makeup and disinfect contact lenses before reusing them.
How to Prevent Pink Eye?

Practicing proper hygiene is the easiest and most effective way to control the spread of pink eye due to its contagious nature. Simple hygiene steps such as washing your hands often, not touching your eyes, and using a clean washcloth and towel daily ensure that the bacteria spread is contained. Other good hygiene habits include changing your pillowcases often and throwing away old and contaminated eye cosmetics. Avoiding sharing potentially contaminated items such as towels, washcloths, cosmetics, and other personal care items will also ensure the spread is contained.
Should I take my child to the doctor for pink eye?

Depending on the cause of the pink eye and the symptoms your child is exhibiting, a trip to the doctor may or may not be needed. If the cause is related to a virus, then it will need to just run its course and there isn't much a doctor can do. For allergic conjunctivitis, a visit to the doctor can help determine the allergen that caused the reaction so it can be avoided and monitored in the future. Allergic reactions can also become more serious with every future event, so it is important to get allergies properly diagnosed and a treatment plan implemented. In the case of an irritant, a doctor can have a close look at the eyes to ensure that the irritant has been completely removed and that there is no permanent damage done to the eye.
 
If you have any questions or concerns about your child's health, reach out to Kidswood Pediatrics today! For more information, call us or schedule an appointment online. We serve patients from Winter Park FL, Goldenrod FL, Lockhart FL, Maitland FL, Apopka FL, Casselberry FL and Oviedo, FL.