Strep Throat Test in Winter Park FL
A rapid strep test is a throat swab that detects an infection caused by group A streptococci, which can cause strep throat and other diseases. If a sore throat persists without any cold symptoms, especially if there is a fever, contact your doctor for a strep test. Kidswood Pediatrics understands children and their illnesses. Our board-certified pediatrician,

Dr. Zully Ambroise M.D.

, and her skilled medical staff have experience treating strep throat and many other illnesses that your child may encounter. For more information, contact us or schedule an appointment online. We are located at 1680 Lee Rd, Winter Park, FL 32789.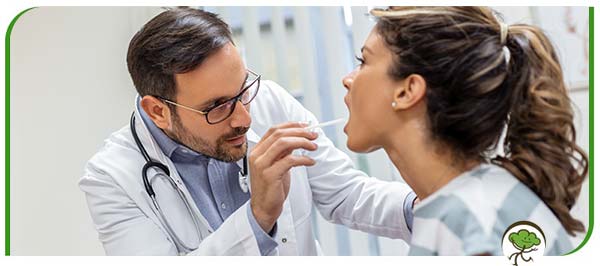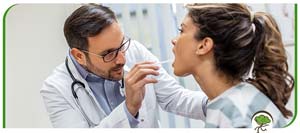 Table of Contents:
How do they test you for strep throat?
What are the 4 symptoms of strep throat?
Can you get a strep test without seeing a doctor?
When To Get Tested?
Strep throat is a fairly common infection that impacts children the most. Children between the ages of 5 and 15 are the most likely to get strep throat. And for people of this age, it can have some serious complications if left untreated. Strep can easily be treated with antibiotics.
How do they test you for strep throat?

Your doctor will perform a physical exam and check for signs and symptoms of strep throat. They will need to perform tests if they suspect a strep infection.

They may order one or more of the following tests:

– Rapid antigen test on a swab to sample your throat. This test will detect the strep bacteria in a few minutes. If this test comes back negative and your doctor still suspects strep, then a throat culture may be done.

– Molecular polymerase chain reaction tests can be done. This is also done with a swab taken from the throat.

– A throat culture can be taken to test for strep throat. A sterile swab is used to take a sample of the throat. This can seem a bit invasive and cause gagging. The sample is cultured in a laboratory that can detect smaller amounts of bacteria but may take up to two days for results.
What are the 4 symptoms of strep throat?

Strep throat is a fairly common illness and may be one of the most over-treated conditions. Four symptoms suggest that you are dealing with strep throat.

Those symptoms are:

1. If you have a sore throat and don't have a cough, there is a higher probability that you have a strep infection.
2. If you press on the front area of your neck and can feel your glands and it hurts, that can be a good indication that you have strep.
3. If you have a fever.
4. If you look in the mirror and see that your tonsils have white stuff on them, you may have strep. (You may want someone to use a flashlight and look into your mouth.)
 
There have been studies done that show the more symptoms you have the probability of having strep goes up. If you have 1 symptom there may be a 10-15% chance you are strep. If you have all 4, then it's closer to 60-70%.
Can you get a strep test without seeing a doctor?

Home tests for strep throat are available. They are similar to the rapid antigen tests used by doctors. The tests come with a sterile cotton swab that you will use to brush against the back of your throat for a few seconds.
 
The tests generally come with substances called reagents. These are mixed together and added to the cotton swab. The swab is allowed to sit for a few minutes you will insert a small stick that comes with the test. Depending on which test you are using, you will see a series of lines appear on the stick. These indicate the results of the test.
 
Home rapid strep tests are not 100 percent accurate. When done correctly they are accurate at identifying strep 86% of the time. It is also important that these tests are done correctly for accurate results. Doctors and nurses are trained on how too this properly. It can be a little more difficult to do it accurately at home.
When To Get Tested?

If you do take a home strep test, it is still a good idea to see a doctor if your child has:

– A sore throat that lasts more than two days
– A fever higher than 101F that has lasted for more than two days
– A sore throat with swollen or tender lymph nodes
– Trouble swallowing or breathing
– A sore throat and a rash
– A strep throat diagnosis and no improvement after two days of antibiotics.
 
Call to find out more. We serve patients from Winter Park FL, Lockhart FL, Casselberry FL, Maitland FL, Apopka FL, Goldenrod FL, and Oviedo, FL.