Telemedicine Questions and Answers
To ensure the safety of our patients during the COVID-19 pandemic, we are offering telemedicine services. For more information,

call us

or schedule an

appointment online

. We serve patients from Winter Park FL, Goldenrod FL, Lockhart FL, Maitland FL, Bertha FL, and Slavia FL.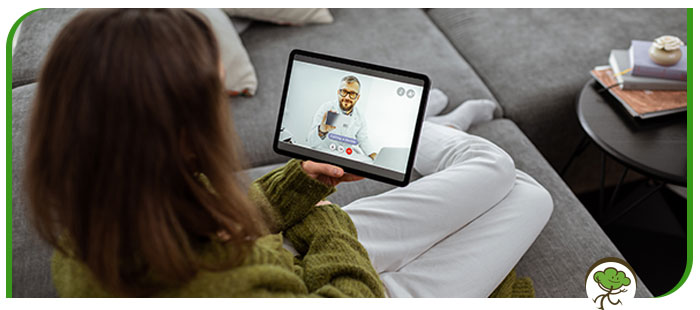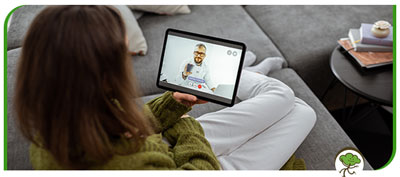 There are times when making it to your child's pediatric appointment is not a realistic possibility, whether you are too sick to leave the house, have no ready means of transportation, or have too much on the go. In times such as these, telemedicine visits can be exactly what you need. If you find yourself in this situation, our pediatricians at Kidswood Pediatrics would be happy to see you and your child for a telemedicine visit.
What is a telemedicine consultation?
A telemedicine consultation is a virtual doctor's appointment facilitated through video and telehealth communication technology. With that in mind, telemedicine consultations can be conducted through a phone, tablet, laptop, or desktop computer—whatever is most convenient for you! Moreover, the convenience afforded by telemedicine consultations allows patients to communicate with doctors at home or wherever they are, as long as they have access to a stable and secure internet connection.
With a telemedicine consultation, also referred to as interactive medicine or live telemedicine, patients can discuss symptoms, medical concerns or issues, receive a provisional diagnosis, learn different treatment options, and get a prescription for medication. For individuals with asthma, diabetes, or another chronic condition, healthcare providers can also provide remote patient monitoring using mobile medical equipment to keep an eye on their condition.
While a telemedicine consultation is not sufficient for emergencies or certain injuries, such as lacerations or broken bones, it is helpful for numerous illnesses, health concerns follow-up consultations. Some health concerns that telemedicine can address include the following:
Allergies
Asthma
Bronchitis
Cold and flu
Conjunctivitis (pink eye)
Counseling
Diabetes management
Diarrhea
Infections
Insect bites and stings
Mild sprains and strains
Psychiatric care
Rashes or skin infections
Repetitive strain injuries
Sinus infections
Sore throats
Vomiting
How is a telemedicine consultation done?
Telemedicine consultations take place using a third-party, video-conferencing app or website. The video-conferencing app will be encrypted and secure according to telemedicine requirements outlined in the Health Insurance Portability and Accountability Act (HIPAA) to ensure patient confidentiality is upheld.
With that said, scheduling a telemedicine consultation is similar to scheduling an in-person appointment online. When you schedule a telemedicine appointment, you will be taken to a page that will ask for your name, phone number, the reason you seek telemedicine care and will allow you to choose from available appointment slots. From that point, you may receive an email or text when it is time for your appointment with a link that will take you to the meeting with the doctor. The appointment will then take place over video, much like a FaceTime or Zoom call, but with added protections for confidentiality purposes.
When is a telemedicine consultation necessary?
There are many times when telemedicine consultations are not only more convenient than in-person appointments but are also necessary. For patients who live in rural areas without a ready means of transportation, those who are stuck at home with their kids, or those who are too sick to leave the house, a telemedicine consultation can be the difference between missing a doctor's appointment and receiving the medical care you require.
Pertaining to the pandemic, other situations where a telemedicine consultation is necessary include individuals who are required to self-isolate due to travel, have been diagnosed with COVID-19, have recently been in close contact with someone who has been diagnosed with COVID-19, or are experiencing COVID-19 symptoms.
Do we offer telemedicine consultations in Winter Park, FL?
At Kidswood Pediatrics in Winter Park, FL, we are happy to provide telemedicine consultations to all of our great patients!
If you would like more information about telemedicine consultations or to schedule a telemedicine consultation with us at Kidswood Pediatrics, we would love to hear from you! Please feel free to call us or schedule a telemedicine appointment through our website