Pediatric Clinic in Winter Park, FL
Whether your child needs immunizations, a routine checkup, or is showing signs of illness, Dr. Zully Ambroise M.D., our board-certified pediatrician at Kidswood Pediatrics, provides comprehensive care for children from infancy through adolescence. For more information, contact us or schedule an appointment online. We are located at 1680 Lee Rd, Winter Park, FL 32789.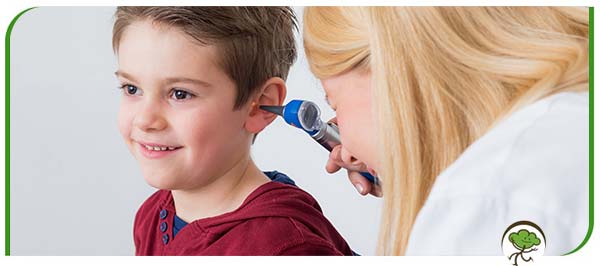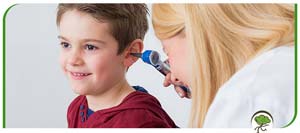 Table of Contents:
What is a Pediatric clinic?
What's the difference between a general physician and pediatrician?
What is the age for pediatrics?
What diseases do pediatricians treat?
Why is pediatric care important?
Welcome to Kidswood Pediatrics, Dr. Zully E. Ambroise, MD and team of medical specialists conveniently located in Winter Park, FL. We happily provide our community with numerous essential pediatric health care services such as newborn care, sports physicals, ADHD screening, allergy testing, wellness checks, and more. Whether you're expecting a newborn or are looking for a new pediatrician for your family, Kidswood Pediatrics would love to schedule you in with one of our specialists. For further information about our pediatric clinic located in Winter Park, FL, please continue reading down below!
What is a Pediatric clinic?

A pediatric clinic is a medical office that primarily focuses on the assessment, diagnosis, and treatment of children and teenagers. Pediatrics is a specialty in medicine that is concerned with the physical, social, and mental wellness of children. You and your family can visit your pediatrician for preventative healthcare, immunizations, chronic condition management, and illness care.
What's the difference between a general physician and pediatrician?

A general physician provides physical and mental health care for children to older adults. These types of doctors are most often your first point of contact in the line of health care. Most people have a long lasting relationship with their general practitioner. If you have serious symptoms or have been diagnosed with a complicated illness, they may refer you to a specialist.

Pediatricians are specialists that work with young children and youths. They manage many aspects of your children's health including their physical health, social health, mental health, and behavioral health.

Your pediatrician will be responsible for the following:

– Physical exams and well-child checks
– Immunization recommendations
– Referring to other specialists in the case your child has a complex condition
– Providing you with health education and guidance
– Diagnosing and treat your child's illnesses, injuries, conditions, diseases, and infections
– Making sure your child is physically, mentally, and socially developing at a normal rate
What is the age for pediatrics?

Typically, pediatricians can treat the ages from infancy all the way to about 18-21 years old. After your child has become a young adult, they can transition into seeking care from a general physician or family doctor.
What diseases do pediatricians treat?

Pediatricians can treat many different illnesses, diseases, and conditions. A few of the most common conditions treated by pediatricians include:
 
– Common cold
– Influenza
– Allergies
– Ear infections
– Asthma
– Respiratory syncytial virus
– Hand, foot, and mouth disease
– Bronchitis
– Conjunctivitis
– Gastroenteritis
– Strep throat
– Sinusitis
Why is pediatric care important?

Pediatrics is an incredibly important field of medicine specifically designed to provide support throughout the most developmental years. Regular pediatric care is an essential part of keeping track of your child's growth, development, and health. This type of care can also help you feel more confident throughout your parenting journey. Ongoing education and guidance during your child's early years can make proper nutrition, exercise, and preventative health care much easier for you to understand.
 
A few of the most notable benefits of pediatric health care include:
 
1. Keeping Your Child Healthy
Keeping your child safe and healthy is your pediatrician's number one priority. Well-check visits and physical exams can reduce the risk of illness and catch the early signs of a serious pediatric health concern.

2. Tracking of Your Child's Health and Development
Your pediatrician can track your child's overall well-being, health, and development. Early treatment of developmental issues can have a tremendous impact on your child's long term health.

3.  Ensuring Your Child Receives Essential Immunizations
Receiving the proper immunizations can save your child from life-threatening illness. There are many illnesses that if your child is not properly protected from, can cause extremely devastating outcomes. Your pediatrician will keep track of your child's immunization record and ensure they receive the vaccinations they need to stay safe.
 
To book a consultation with one of the experts at Kidswood Pediatrics, give our friendly front desk a call or request an appointment through our brief online form. Our team of medical professionals would love to answer any questions you have about our clinic and set you up with an appointment as soon as possible. Kidswood Pediatrics looks forward to your visit soon! We serve patients from Winter Park FL, Lockhart FL, Maitland FL, Apopka FL, Casselberry FL, Goldenrod FL, and Oviedo, FL.