What Does a Pediatric Allergist Do for a Child?
Does your child suffer from coughing, itchy skin, a rash, watery eyes, runny nose, or other symptoms? If your child experiences an allergy, their immune system reacts to a foreign substance such as dust, miles, latex, and certain food ingredients that can be minor, severe, or life-threatening. At Kidswood Pediatrics, our board-certified Dr. Zully Ambroise M.D. provides effective treatment to relieve allergic conditions that will depend on the child's symptoms, age, and overall health. For more information, contact us or schedule an appointment online. We are located at 1680 Lee Rd, Winter Park, FL 32789.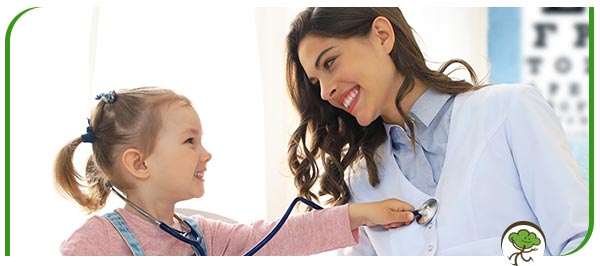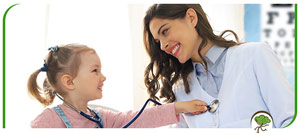 Table of Contents:
What does an allergist do for a child?
At what age should a child see an allergist?
How do I prepare my child for allergy testing?
How long does allergy testing usually take?
Allergies can be triggered by a host of different things, including different food types and indoor and outdoor irritants. Symptoms of allergies can include skin rashes, trouble breathing, coughing, sneezing, runny nose, congestion, itchy eyes, and upset stomach – all of which can make your child uncomfortable. Allergies can develop at any age and the sooner they're detected, the sooner they can be treated.
If you notice allergy symptoms in your little one, making an appointment for them to see a pediatric allergist is the first step in resolving the problem. At Kidswood Pediatrics, our team of allergy specialists can help you get to the bottom of what's causing your child's symptoms. Connect with us today for more information about our allergy services or book in with us online to schedule an appointment.
What does an allergist do for a child?

Children can not always tell us what's bothering them and it's no different when it comes to allergies. A pediatric allergist specializes in determining what is causing your child's symptoms and if it is related to certain allergens. From there, they will develop an appropriate treatment plan which will be relayed to the parents.

Pediatric allergists are preferred by parents because they know how to examine and treat children in a way comforting way that helps them to feel at ease. These allergists do not only identify symptoms and determine their origins through comprehensive testing, but also provide ways to decrease symptoms so that your child can live a healthier and happier life.
At what age should a child see an allergist?

Your child can be tested for allergies at any age, however, you should only have them go in for allergy testing if you have reason to believe they may have one. Allergy tests are not designed to be used as a form of screening and should only be used when medical history or symptoms suggest that an allergy may be present.

Allergies in kids can cause symptoms that interfere with their sleep habits, schooling, diet, and general health and well-being. This is why it's important to book in to see a pediatric allergist if you suspect that an allergy may be present.

If you child presents any of the following symptoms, you should book them in to see an allergy specialist:

– Cold-like symptoms that always occur at a specific time of year and/or that last more than 7 days.
– Asthma.
– Hives.
– Skin rashes
– Coughing and/or wheezing.
How do I prepare my child for allergy testing?

The doctor's office can be a scary place for a child. Before you go, make sure that you talk to your little one about what to expect. Reassure them about the testing, that it will not be painful, and that it's an important part of discovering what's going on so they can feel better as soon as possible.

Open conversations with your little one are often the best way to help ease any nerves about heading to the allergist. You can also bring an item of comfort from home that they can focus on while the test is taking place, such as a toy, book, or electronic device. While skin tests aren't painful, some children get itchy or a bit uncomfortable. So bringing along an object for them to enjoy during the process can help distract them during the 20-40 minutes needed to complete the test.

In addition to these things, pediatric allergists will often require your child to stop taking certain medications that they're on 3-5 days before testing. This includes antihistamines, allergy medication, and any over-the-counter cold medicines, as they may interfere with the test results. Before heading to your appointment, make sure to talk to the clinic about any other criteria that need to be met before your appointment; this way, things will go as smoothly as possible upon your arrival.
How long does allergy testing usually take?

The amount of time an allergy test takes depends on the type of testing. While some tests detect immediate allergic reactions, which happen with minutes of being exposed to an allergen, others detect delayed reactions which develop over the course of a few days.

Skin testing, which is the most common, is usually done at a doctor's office and typically doesn't take very long – usually between 20-40 minutes. Blood testing can also be done relatively quickly; however, it may take a few days for you to get your results back as bloodwork has to be sent to lab for analysis before it is returned to your doctor for interpretation.

At Kidswood Pediatrics, we offer safe and professional pediatric allergy testing for your child to get you the answers you need and to improve their quality of life. For more information about our allergy testing services, or for any questions you may have, contact us today or book in for an appointment online.  We are located at 1680 Lee Rd, Winter Park, FL 32789. We serve patients from Winter Park FL, Goldenrod FL, Lockhart FL, Maitland FL, Apopka FL, Casselberry FL, Oviedo, FL, and surrounding areas.