Pediatrician Questions and Answers
Come to Kidswoods Pediatrics for any of your child's medical needs! Our board-certified pediatrician, Dr. Zully Ambroise M.D., and her skilled medical staff would be happy to meet you and your child and provide whatever medical service your child requires. For more information,

contact us

or schedule an

appointment online

. We are located at

1680 Lee Rd, Winter Park, FL

32789

.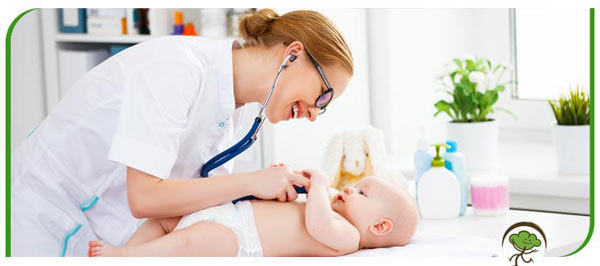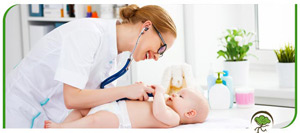 Table of Contents:
What is pediatric urgent care?
Who is a Pediatrician?
What does a pediatrician treat?
What does a pediatrician do on the first appointment?
When should I schedule my newborn's first doctor's appointment?
As a parent, your child's health and well-being are the most important concerns in your life, and we fully respect and honor that at Kidswood Pediatrics. As such, we are committed to ensuring any child we provide medical services receives the highest quality of care. If you are unfamiliar with what pediatric care involves, we have answered the five questions below about pediatric care!
What is pediatric urgent care?

Pediatric urgent care is a form of medical service that provides on-the-spot, same-day medical care to children and adolescents who require urgent medical attention for an injury, illness, or condition that is not life-threatening.

Pediatric services refer to the specialized care of injuries, illnesses, and conditions that affect children and adolescents, while urgent care is a medical service that functions as a hybrid between primary care and emergency care. As such, urgent care services accept walk-in appointments, like emergency rooms and unlike primary care clinics, but are not equipped to provide life-saving medical care, like primary care clinics and unlike emergency rooms.

With that in mind, any life-threatening medical emergency your child experiences require emergency room care. However, pediatric urgent care clinics can provide convenient and high-quality services for any injury or illness they experience that requires same-day medical attention but is not considered a life-threatening emergency.
Who is a Pediatrician?

A pediatrician is a medical doctor who provides medical services to children and adolescents, specializing in the prevention, diagnosis, treatment, and management of illnesses, injuries, and conditions that either exclusively occurs in children and adolescents or affect them in unique ways.

To become a pediatrician, one must complete four years of medical school followed by at least three years in a pediatric residency program. After the residency program and a certain amount of professional experience, pediatricians have the opportunity to become board-certified if they wish to pursue that line of training and testing for further qualifications and expertise.

At Kidswood Pediatrics, our resident pediatrician, Dr. Zully Ambroise, is a board-certified pediatrician with over 19 years of experience.
What does a pediatrician treat?

Since pediatricians function as primary care doctors for children and adolescents, they can treat a broad range of illnesses, injuries, and conditions, such as the following:

–Abdominal pain
–Acne
–Allergies
-Asthma and bronchitis
–Attention deficit hyperactivity disorder (ADHD)
-Behavioral issues
–Bites and stings
–Diabetes
-Infections
-Minor burns, cuts, and lacerations
-Minor fractures, bumps, bruises, dislocations, sprains, and strains
–Pink eye (conjunctivitis)
-Rashes and skin infections
–Seasonal cold and flu
–Sore or strep throat
-And more!
What does a pediatrician do on the first appointment?

At your child's first appointment with a pediatrician, they will want to get to know your child a little bit better and their medical history. As such, the pediatrician may ask you questions about any conditions or allergies they have, medications they are taking, previous hospitalizations, and other information you think they should know in order to provide your child with the highest standard of medical care.

After this initial discussion, they may address any symptoms your child is experiencing or perform a general physical exam to ensure everything is functioning as it should with their body. Depending on their age, they will give either you or your child advice on healthy living practices or things to watch out for concerning their health. If your child is behind on their immunization schedule, their pediatrician may also update any missing vaccinations.
When should I schedule my newborn's first doctor's appointment?

It is generally recommended to bring your newborn in for their first pediatric doctor's appointment between three to five days after their birth. If you have already found a pediatrician for your child before they are born, the process of scheduling your child's first doctor's appointment should be automatic, as their pediatrician will likely be informed of their birth and be in contact with you before that time. For this reason, it is helpful to be proactive when it comes to finding a pediatrician for your child!

For an appointment, please call us, make an appointment through our website, or visit our clinic at 1680 Lee Road in Winter Park, FL, for a walk-in appointment. We serve patients from Winter Park FL, Lockhart FL, Maitland FL, Goldenrod FL, Bertha FL, and Slavia FL.